Wednesday, June 9, 2010 Interview with Tom Malone, CEO of MicroGREEN Polymers
Last month, Seattle-based MicroGREEN Polymers, a developer of plastics technology, announced that it had raised $6.9M in a funding round from Waste Management, WRF Capital, Northwest Energy Angels, and other investors. We recently caught up with Tom Malone, the firm's CEO, to learn more about the company's technology.
What is MicroGREEN all about?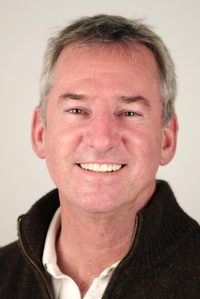 Tom Malone: The basic vision is the idea of taking recycled plastic - P.E.T.-- and giving it better and broader functionality, restoring it back to characteristics that are as good as their virgin state, and making it less dense. That enables you to use less weight of plastic to do the same work. Our technology facilities that. The technology was developed at the University of Washington, and we have the exclusive rights to commercialize it. The patents from UW are also licensed exclusively to us, for the term of those patents. We have also invested very significantly in research, to broaden the applications for that technology. We've also filed for 30 additional patents, to protect the technology across its scale-up sequence, as well as applications across various sorts of industries, such as food packaging, lightweight parts for aircraft and automobiles, and building product applications.
Can you describe what is unique about your technology?
Tom Malone: What we do, is create billions of tiny bubbles in the core of the plastic. We can do this with all kinds of plastics, but we're focusing our efforts initially on PET. Recycled PET is a particularly rich opportunity for our technology, and allows the industry to use less virgin plastic, and also have better applications. By putting all of these bubbles into the core of plastic, we actually make it more insulating. We're also creating a material which is recyclable, is recycled, and I also insulating--and incidentally, also prints very well. That means that brand owners can extend their brands very effectively through great marketing, while also doing great things in terms of environmental sustainability.
How is the company funded?
Tom Malone: Our Series A round of financing came in early 2006, which we invested in scale-up technology and processes. We just closed our Series B, where he had a group of angel investors--Northwest Energy Angels--plus the Washington Research Foundation, which originally led our first funding round, plus Waste Management. That kind of connected all of the dots for us. What we've done with the proceeds of the Series B, which was a rolling close, was to build out a production line in Arlington, Washington, plus assemble a second line. The first one is capable of taking recycled material, and expanding it into sheets. Those rolls or sheets of recycled material can then get shipped to printers, and used to print signs or credit card stock, or can be converted further. For example, the standard way to make paper coffee cups involves a convolute forming machine. These cup machines can also run with our materials. So, instead of having a plastic-coasted paper running through a cup machine to create that ubiquitous coffee cup, you can make the same kind of cup, instead using recycled plastic. That makes them recyclable, plus it improves the functionality because of the insulation.
What drove the decision to license and commercialize this technology from UW?
Tom Malone: The founders actually started with the vision of a coffee cup, and started with the idea of using recycled PET. Krishna Nadella and our other founder at UW saw the technology, and immediately gravitated to its use in food packaging. This is my fourth startup, and I understand the danger of getting too focused too early. So, in 2006 and 2007 we cast a really broad net across a lot of different applications. We identified, quantified, and ran down 50 billion of market opportunities, keeping the big picture in mind. We were looking specifically and how we get to high volume applications. After all was said and done, we came back to food packaging, which turns out to be the biggest market. There's also an important need there, because as the biggest market, it's the biggest contributor to waste in the world. As a result of our progress, we can reduce this waste stream. It's important to look at this from the environmental point of view. It's in our DNA to be responsible for the environment, and then to our shareholders. Our value proposition is really powerful. We're a good value proposition in both the sense that we add more functionality to plastic material, as well as by using less weight of plastic, which makes it cost less, which means a lot for brand owners and CPG companies.
How far are you in terms of deployment?
Tom Malone: We're just getting to commercial feasibility. Our first production line, PL-1, is just getting shaken out right now. Just in the last month, we've integrated the whole system, and are producing pallets of the materials, and shipping those to prospective customers. We have yet to get our first commercial purchase order, and have been doing lots of R&D over the years. Now that we're actually going to market and selling, it's an exciting step. We expect to get our first P.O. any day now.
How did you connect with Waste Management, your strategic investor?
Tom Malone: Just through networking. It's always a challenge finding funding sources. In my previous startup, we connected with a strategic investor and realized that there are really attractive benefits from getting strategic investment early. I was actively looking for a strategic partner that would connect us, in a way that could enhance our value. With this technology, there is no better partner than the largest recycling company in North America. I had actually started talking with Tim Cesarek, who is Managing Director of Waste Management's Organic Growth investment fund at one of his prior jobs. We had been talking with him about investment with his employer at that company, and when he changed jobs and went to Waste Management, we recognized the benefits there and jumped at putting this deal together.
Finally, what are the major challenges in front of you?
Tom Malone: Growing revenue. Absolutely first and foremost, we want to grow our revenue as fast as possible. We've got the systems in place, the equipment in place, a great team in place, and are talking with customers about high volume applications. That, front and center, is the most important target for us.
Thanks!
---