Friday, February 1, 2013 Redfin Brags Agents Sell Homes Faster, For More Money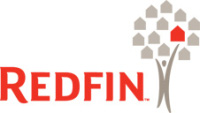 Seattle-based real estate site Redfin is bragging today that its listing agents sell homes faster, and for money--and has trotted out some statistics to back those claims. Redfin said it analyzed over 16,000 listings that came to the market during the first nine months of 2012, and then benchmarked its own Redfin agent listings against those. The result? Redfin said homes sold 6 days faster on average, sold on average $2,700 closer to original list price, and were 12 percent more likely to sell within 90 days.
Redfin said it studied sales in Portland, Los Angeles, San Diego, Boston, Seattle, Washington DC, San Francisco Bay Area, Chicago, and Denver, picking listings of same home type (single-family, condo, etc.) in the same zip code that were similar in original list price, square footage, and list date.
---